Master Steve "Road House" Sexton instructs this 3 DVD series titled Hapkido "Ultimate Self-Defense". This dynamic DVD set will give you over 3 hours of professional instruction on the most effective Hapkido self-defense techniques which have been personally field-tested by 6th Degree Black Belt Master Steve Sexton in real world combat situations so you know they work.
With over 25 years experience as a professional Bouncer, Master Sexton's Hapkido skills have brought him victory in hundreds of dangerous street fighting encounters against all kinds of aggressive people out to do bodily harm. On the night club circuit, he has experienced every type of assault from one-on-one confrontations to multiple attackers. He's been shot at and has disarmed numerous knife, bottle and club wielding crazies. He attributes his survival to the highly effective self-defense techniques of Korean Hapkido.
A 6th Degree Black Belt, under Korean Grand Master Jung Bai Lee, Master Sexton considers Hapkido to be the most complete self-defense system because of the variety of techniques it has to offer which include striking, kicking, throwing, joint locking, chokes, circular movements, angle attacks, weapons disarming techniques, leveraging, redirecting your attackers force against himself and much more. Having faced as many as 15 gang members in an all-out braw and to have lived to tell about it, Steve "Road House" Sexton knows what Hapkido techniques work in real life or death encounters.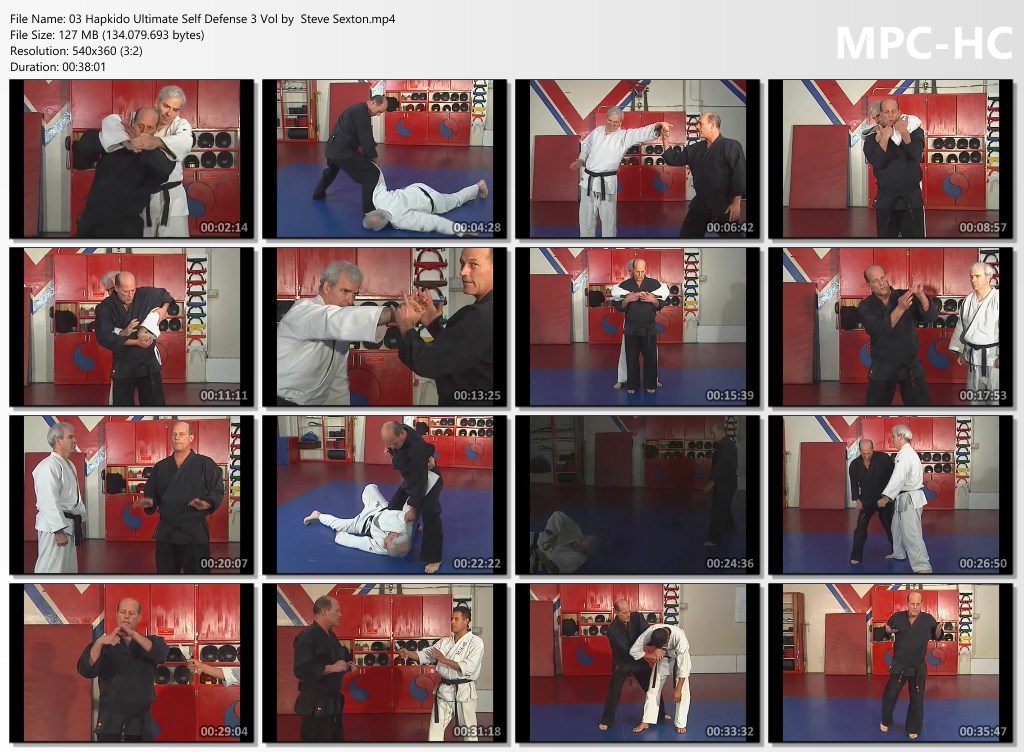 Instant Download Only
Format file MP4 360p
duration 3 hours 0 minutes
Release August 2000
Hapkido Ultimate Self Defense 3 Volume by Steve Sexton
Product Code: hap114
Availability: In Stock
---