Foundations On DLR Guard Passing by Rolando Samson
Atos Black Belt Rolando Samson Provides The Foundations On Passing The De La Riva Guard Including Mechanics, Clearing Controls, And Executing DLR Passes!
Rolando received his black belt from Andre Galvao, and is currently an instructor at the world-renowned Atos Academy.
Learn to systematically control and pass the De La Riva guard, one of the most formidable guards in Jiu-Jitsu!
Samson shares his control clearing system where he teaches how to break grips and controls that opponents use when utilizing De La Riva guard.
Become uncontrollable from the De La Riva and avoid the most commonly used sweeps, submissions and back takes from DLR.
Use battle-tested passing concepts Samson has developed at Atos and as an international competitor!
Learn To Approach, Unlock, And DEFEAT The De La Riva With Atos Black Belt Rolando Samson!
BODY POSITION ON DLR GUARD
BREAKING SLEEVE & BELT GRIP
HOW TO DEAL WITH DLR HOOK
HOW TO DEAL WITH ANKLE GRIP
HOW TO DEALWITH DLR PANT GRIP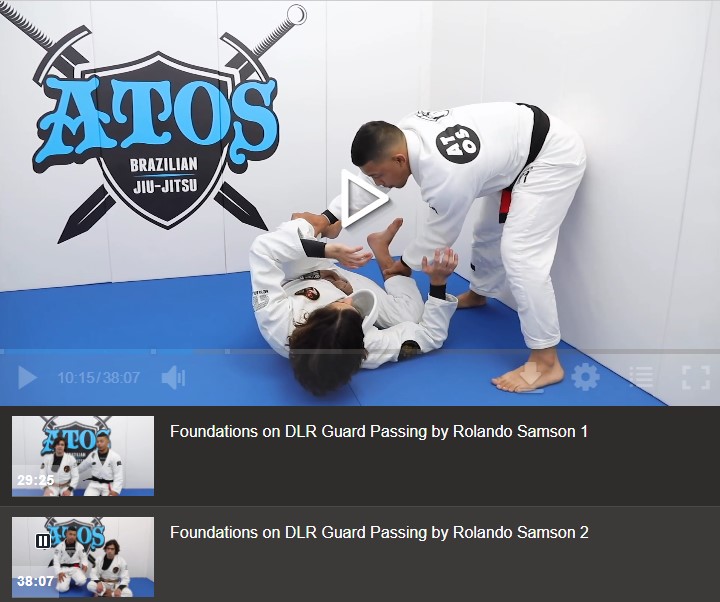 Format file 2x MP4 HD 720p
duration 1 hour 7 minutes
Foundations On DLR Guard Passing by Rolando Samson
Foundations On DLR Guard Passing by Rolando Samson
Product Code: bjj1160
Availability: In Stock
---