Build a More High Percentage Submission Game with Multiple Gi and No Gi Finishing Combinations from IBJJF European Gold Medalist Dinu Bucalet!
Premiere European Grappler Dinu Bucalet is a respected BJJ Black Belt instructor and high level competitor with prestigious accolades to his credit including IBJJF Gold .
Learn over a dozen perfect submission pairings that you can add to your arsenal right away.
Explore high percentage finishes and strategies from multiple positions like the mount, north south, side control, and more.
Every submission needs a back up plan! We've all been there. We fire off our favorite finish and our opponent sees it coming, only to foil our plans of ending the match! IBJJF European Gold Medalist Dinu Bucalet has the formula you need to exponentially increase your finishing rate. With Winning Submission Attacks, Bucalet will reveal over a dozen finishing combinations that you can use to stay in the hunt and get the tap! These perfect gi and no gi pairings will provide the Plan B you need to take your submission rate through the roof!
Bucalet will provide world class instruction on multiple finishing combinations through a wide range of positions in both gi and no gi formats! Check out the armbar to ezekiel, americana to armbar, brabo to gi d'arce, bread cutter to armbar and much much more! Bucalet will take the guesswork out of what comes next with these perfect pairings and give you options that you can use over and over again to chase the submission!
Take your submission game to the next level with guidance from a world class instructor that's also a high level competitor! This specialized series dedicated to chasing the finish will help you sort out your options and give you the alternate techniques you need to trap your opponents and keep the attacks coming!
SO, WHAT EXACTLY DO YOU GET?
MOUNT ARMBAR / LAPEL EZEKIEL
S MOUNT AMERICANA / BELLY DOWN ARMBAR
SIDE CONTROL TRIANGLE / FARIA CHOKE
NORTH SOUTH CHOKE / GUILLOTINE CHOKE
ARM IN NS CHOKE / D'ARCE CHOKE
UNGVARI ROLL / D'ARCE CHOKE / PERUVIAN NECKTIE
KHABIB ARM TRIANGLE / TRIANGLE CHOKE
ARM TRIANGLE / ARM IN EZEKIEL
UNDERHOOK ARMBAR / CANTO CHOKE
BREAD CUTTER CHOKE / ARMBAR
OVER UNDER KNEE BAR / HEEL HOOK
LEG DRAG TO STRAIGHT FOOT LOCK / HEEL HOOK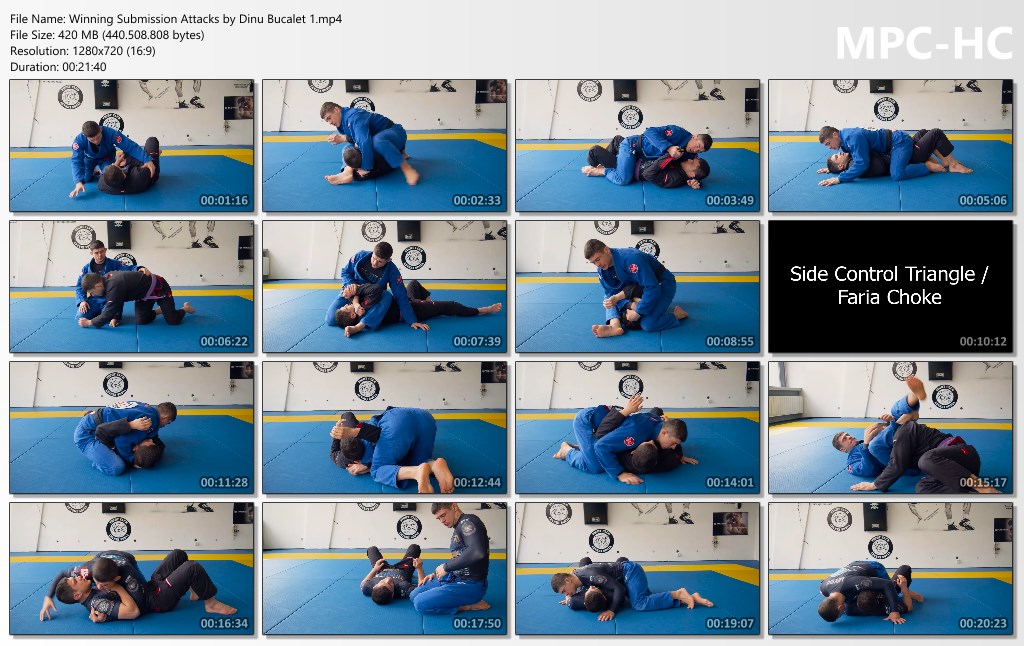 Format file 3xMP4 HD 720p
duration 1 hour 30 minutes
Winning Submission Attacks by Dinu Bucalet
Product Code: bjj1248
Availability: In Stock
---