Are you looking for a reliable submission you can spam on opponents from multiple guards and positions? Or perhaps you're on the other end of the spectrum where you constantly find yourself stuck in submissions like the triangle.
Either way, Chad Hawkins of the Daisy Fresh gang has got the perfect instructional for all your submission needs.
In his latest course "Daisy Fresh Triangle Equations" he brings you a selection of both submission attacks AND defenses in particular, the triangle.
Here you'll learn how to set up the triangle from various guards, key details on achieving a successful submission, defending the triangle from different situations, how to drill triangle setups effectively and much much more.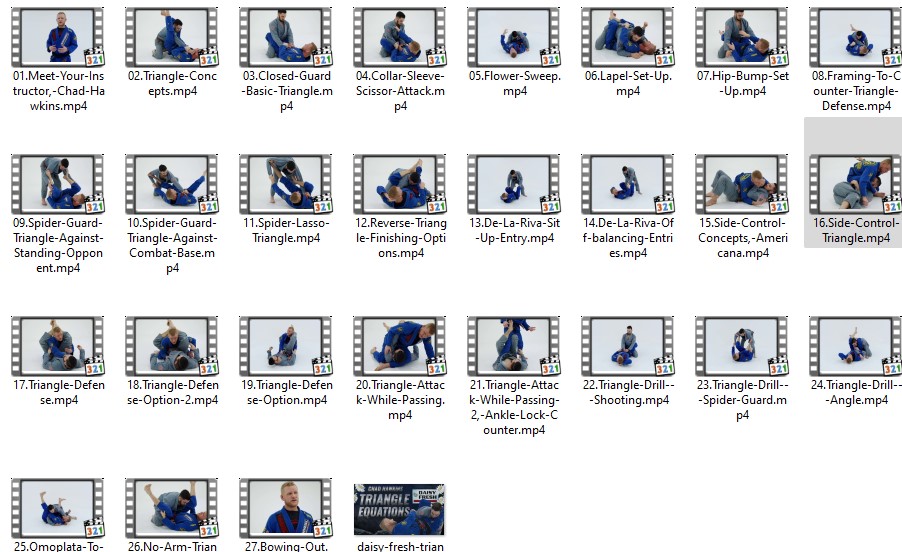 Format file 27x MP4 HD 720p
duration 1 hour 24 minutes
Daisy Fresh Triangle Equations by Chad Hawkins
Product Code: bjj1474
Availability: In Stock
---