Being a beginner kinda sucks, everyone knows more than you and even though you want to learn new techniques there always seems to be way to much information out there.
Where do you start? Lapels? Takedowns? Closed Guard?
No need to look elsewhere, Chad Hawkins brings you his "Beginner Blueprint". A one stop shop to everything you need to know to No.1 start your BJJ journey on the right foot and No.2 accelerate your game.
Included in this course are open and closed guard fundamentals. Learn how to pull, takedown and submit your opponent with simple step by step techniques that you can easily implement into your jiu jitsu.
You'll also learn how to both control and dominate your opponent from the back, mount, side control and knee on belly.
The points system in jiu jitsu can be confusing which is why Chad Hawkins dedicates a section to explaining how exactly to win a match and rack up points on your side of the scoreboard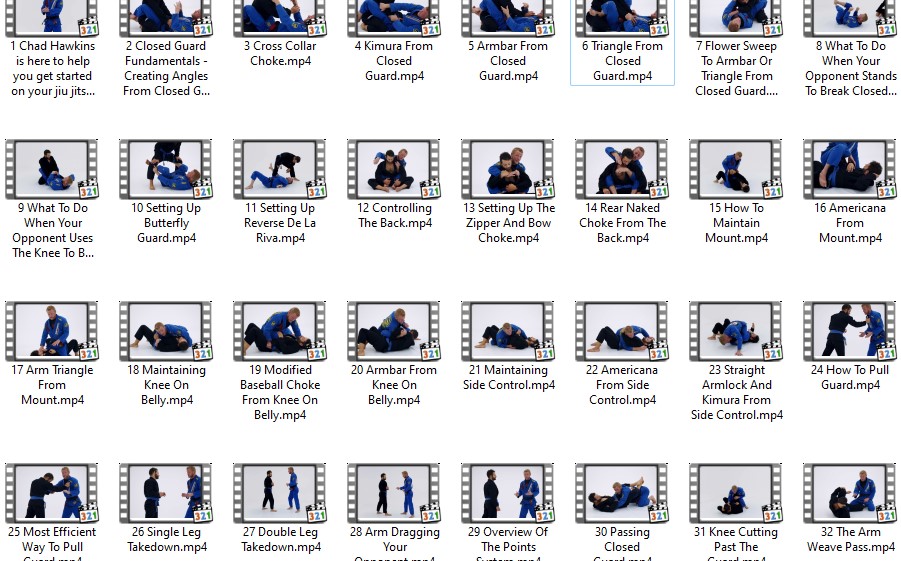 Format file 34x MP4 HD 720p
duration 2 hours 36 minutes
Beginner Jiu Jitsu Blueprint A Guide Book For The BJJ Newbie by Chad Hawkins
Product Code: bjj1476
Availability: In Stock
---