"Sonny Umpad was born in Bogo, Cebu, Philippines 58 years ago. For those in the know, the man and his reputation invokes deserved acclaim. His speed and ghostlike evasive qualities the stuff of modern Legend.
Jesse R. Glover, who as Bruce Lee's first student certainly had a basis from which to form an opinion, said: "When I saw Sonny move, I thought this is Bruce Lee with sticks in his hand. Other than Bruce, I hadn't seen anyone move like Sonny at that time, and I still haven't".
Sonny took a bold step, founding his own system: Visayan Style Corto Kadena & Larga Mano Eskrima. He respected the Old Ways, keeping his Art private and personal. To witness his Expression of the Art was to be rewarded with a vision of the Pure and True beauty of Eskrima. His timeless commitment was his Tribute to all Eskrimadors of the past, his contemporaries and the successors of our Heritage. The Art lives On.
Through his relentless devotion to his Art he made a significant contribution to the rich and colorful history of Filipino Martial Culture. His Place with the Old Masters is Secure."
~George Yore, Elder Guro, Visayan Style Corto Kadena Eskrima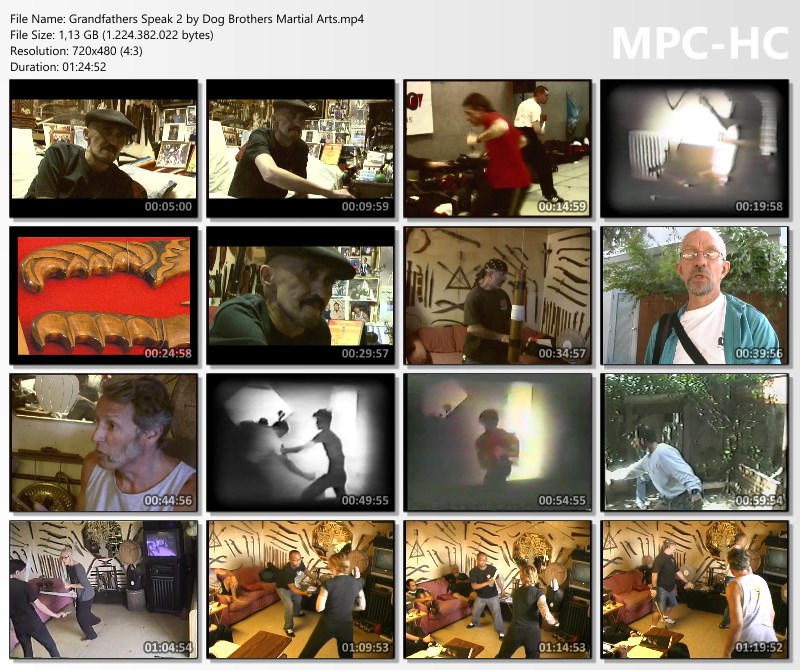 format file MP4 480p
duration 1 hour 24 minutes
instant download only
The Grandfathers Speak 2 by Dog Brothers Martial Arts
Product Code: fil201
Availability: In Stock
---