The Submission Encyclopedia by Mark Hatmaker
The best no-holds-barred fighters and submission grapplers know that techniques alone are never enough. To be a great fighter, you need to be able to integrate your techniques into true fighting tactics - natural chains of movement that enable you to counter your opponents counters and always stay one step ahead of the game. Mark Hatmaker is a master of this tactical approach to grappling and has spent years integrating the best techniques of both Western and Eastern fighting styles into a comprehensive no-holds-barred combat system.
In this video series, Hatmaker reveals the secrets of this amazing system and in the process presents a living encyclopedia of the worlds most effective submission techniques. In this first volume, he presents eight different submission chains containing more than 60 devastating techniques. In each of these chains, you'll learn a submission technique, the counter for that technique and another technique to overcome that counter. By practicing both sides of these submission progressions, you can master well over 100 hard-core grappling techniques and revolutionize your groundfighting game.
Mark Hatmaker is a lifelong student of the martial arts with more than 24 years of experience in Western boxing, wrestling, and no-holds-barred fighting. Known as The Professor of Grappling, he is widely recognized for his pragmatic, results-oriented approach to combat training. Hatmaker conducts regular seminars across the country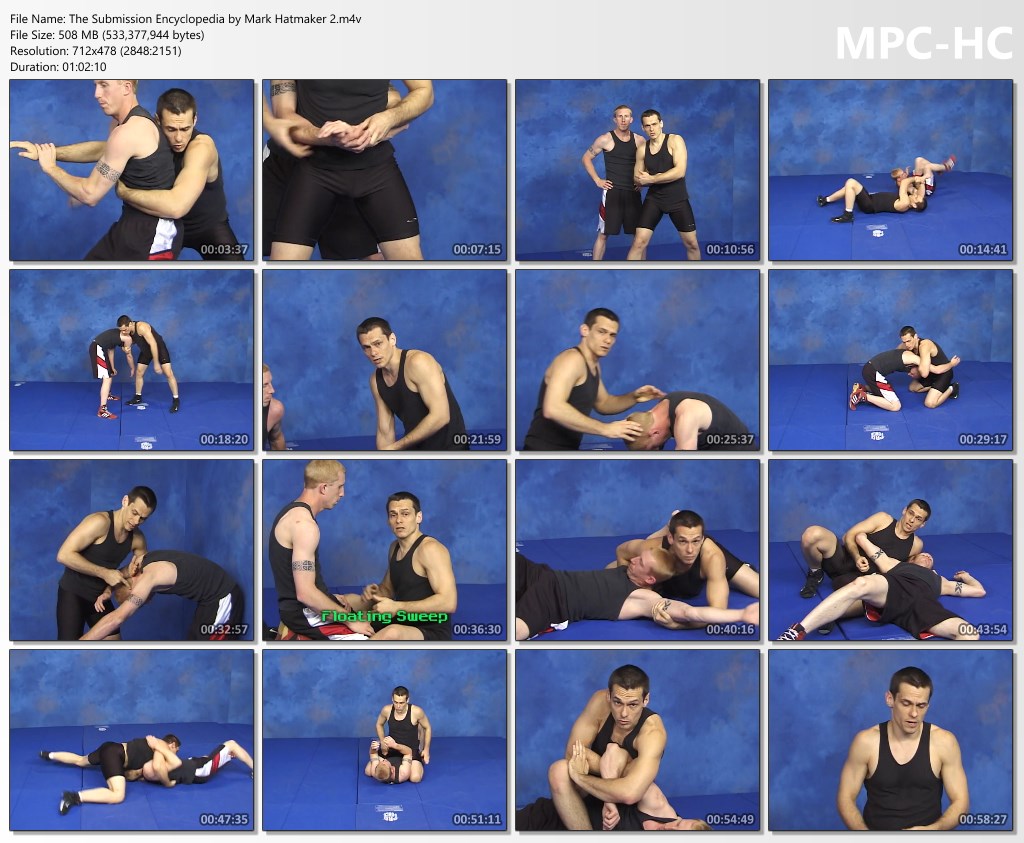 duration 2 hours 4 minutes
The Submission Encyclopedia by Mark Hatmaker
The Submission Encyclopedia by Mark Hatmaker
Product Code: gra293
Availability: In Stock
---