NCAA Champion And Elite Youth Wrestling Coach Max Askren Dives Into The Most Effective And Innovative Offensive And Defensive Techniques For Par Terre
Master the gut wrench and work to attack the lock or transition to the figure four.
Understand how trapping the arm and utilizing the leg lace dramatically improves your ability to maintain control.
Go over a series of drills that pound the concept of staying heavy into your head and smash your opponent until you get the pin.
Work on a series of initial defensive techniques to prevent Par Terre and dive into the technical aspects of defending against the gut wrench and the leg lace.
Learn how to incorporate Par Terre into a working part of your arsenal and watch how you begin to effortlessly control the direction of your matches.
SO, WHAT EXACTLY DO YOU GET?
GUT WRENCH AND ATTACKING THE LOCK
FAKING GUT WRENCH AND SLIPPING THE LOCK
GUT WRENCH TO FIGURE FOUR
MISCELLANEOUS PAR TARRE DEFENSE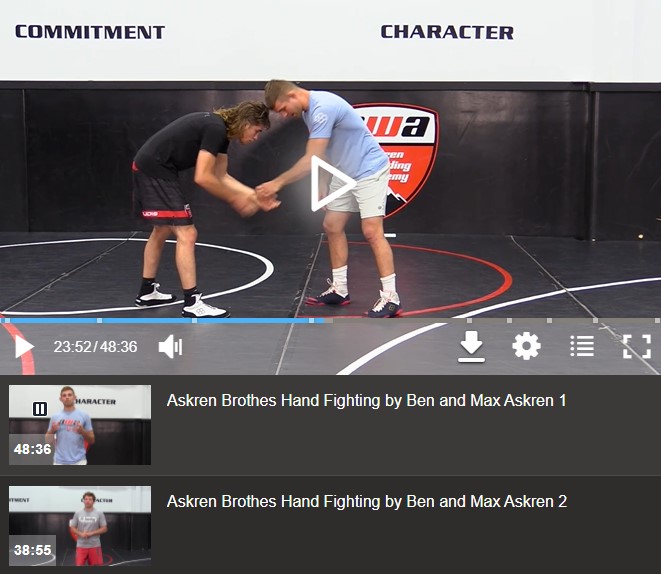 Format file 2x MP4 HD 720p
duration 1 hour 27 minutes
Askren Brothers Hand Fighting by Ben Askren
Product Code: gul299
Availability: In Stock
---