Basic Training: Top Secret"
The first video is a general introduction but with a lot of information. History starts, a discussion on that rather odd name, former masters of this great art, branches and stories. Next "real basics" and what they mean. There are Baji standing exercises. Eight Word formula showing the principles and correspondences in Baji training.
The three Levels of power explains some key ideas about developing the specific explosiveness of this powerhouse style. The second introduces two primary training methods: Bear Steps and Tiger Back. This is the twin root of the style and a good example of the mental training as well as physical that any true Kung Fu style requires. To explain in depth, Adam Hsu shows the use of the spine in Baji and even the idea of "two spines."
In the third volume Adam Hsu dedicates the entire DVD to Baji energies. He introduces and explains the famous Baji stamping, and discusses how some students stamp more for effect than function. He shows the rationale of what should really be happening in BJQ stamping with all the basic steps needed for this crucial skill. Then he outlines Baji's rarely seen "Lean on the Metal Mountain" practice. This method expands your short-range body power. Everything is shown in a very logical and—most importantly—safe progression.
Next comes post training. Where Wing Chun has one post, Baji has three. Adam Hsu shows a great method for using the posts not only as striking dummies but for angular variation, body conditioning and specific methods of entering the opponent. He gives good instructions for distancing the posts and also shows the same method you would use if working only on a single post and discusses the 8 fundamental forms of Baji striking. The method he unfolds starts with set patterns and rapidly evolves to a free-form exercise where angles, strikes, blocks and deep leg maneuvers are combined. He even shows some post training human-to-human.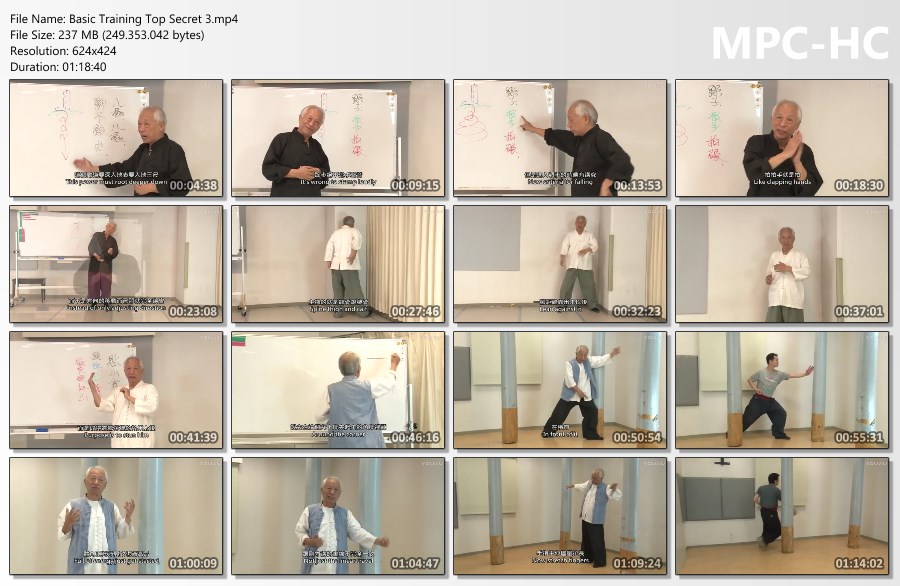 Chinese with English Subtitle
duration 3 hours 51 minutes
The Baji Thunder Foundation Basic Training Top Secret by Adam Hsu
Product Code: kun116
Availability: In Stock
---