Finally, in the proper order of learning, comes one of the most significant of Baji's key forms: BaJi Jia also known as Xiao Baji. The lesser known name, Baji Jia, means "structure" and gives you breakdown of the form with far more than just the foot patterns and hand positions. Every position is explained. There are no exactly duplicated movements so the form is "all meat."
With great details and insights, Adam Hsu continues to breakdown this pivotal form. In this heritage, from Li Shu Wen, each pose can be a wellspring of energy as well as strong mental training. Not a technique where the artistry has exiled the functionality,
Baji somehow manages to perform so truthfully that it is also beautiful. This structure form is also good, in fact strenuous training. The attention to postural accuracy immediately gives you the "feel" of practicing real BaJi. Adam Hsu's breakdowns are precise and thorough, much more so than many teaching tapes. And, believe me, Baji is one style where you want to be as accurate as possible.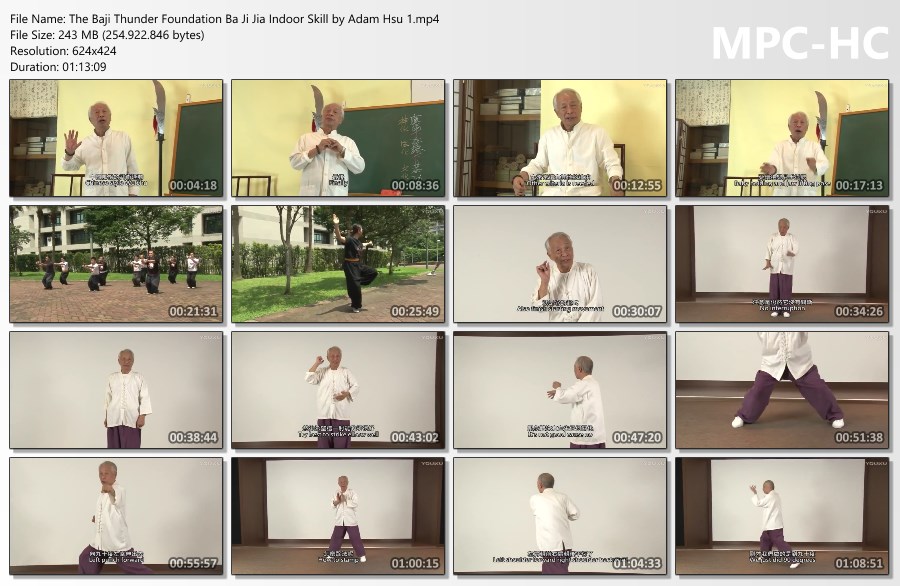 Chinese with English Subtitle
duration 2 hours 15 minutes
The Baji Thunder Foundation Ba Ji Jia Indoor Skill by Adam Hsu
Product Code: kun117
Availability: In Stock
---